Introducing our R&D centers in Japan.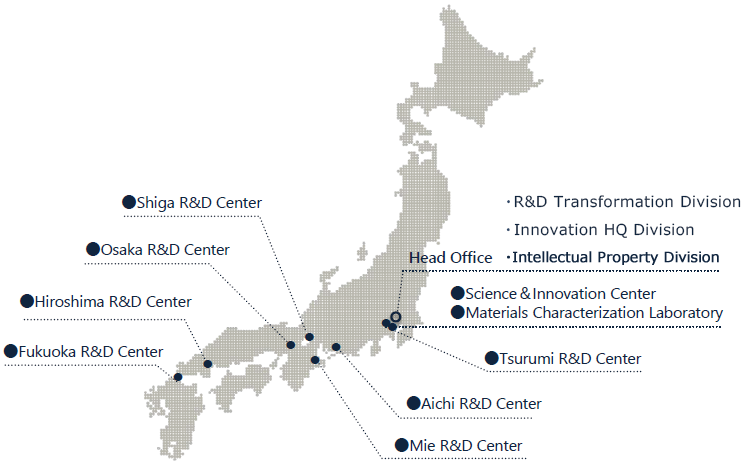 Deploying a wide range of R&D activities from basic research in fields close to science to developments that meet the latest needs, and serving as the core of Technology platforms (TPF) such as materials design, inorganic materials, organic materials, polymer technologies etc.
Promoting innovative technology development such as bio-catalysts for acrylamide production and their application, performance materials on which the features of hydrophilic polymers are leveraged and optic materials.
Pursuing customer-oriented development of performance chemical products such as carbon fiber composite materials, which is anticipated to grow, and water environment-related technologies utilizing hollow fiber membranes, and coating materials.
Promoting wide-ranging developments of new products such as epoxy resins, performance polymers, electrolytes, polymerized toners and catalysts based on solid analytical technologies.
Pursuing development of new high value-added products based on material design technologies and processing technologies for the fields of high performance films, advanced moldings and composites, and environment and life materials.
Promoting the customer-oriented development of products and technologies based on unique macromolecular design for the optical display applications and the environmentally friendly biodegradable plastics.
Promoting comprehensive R&D from basic research to applied research and market development with a focus on MMA monomers, acrylic resins, acrylic fibers and carbon fibers.
Promoting the industrialization of performance products with a focus on performance polycarbonate, inorganic and organic functional materials with our accumulated technologies.
Solving issues of research, development and manufacturing through advanced analysis and characterization technologies, together with each R&D center and each plant.