Thermoplastic High Heat-resistant Engineering Plastic Film
SUPERIO™ UT
Mitsubishi Chemical Corporation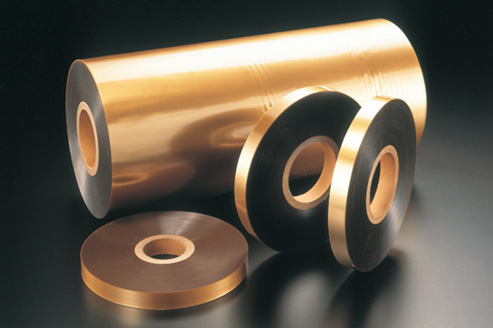 High heat-resistant engineering plastic film formed with polyetherimide resin.
High tensile strength, Crack-resistant.
Good low frequency characteristic and low temperature dependence.
Far superio Glass transition temperature among the thermoplastic resin.
Especially, F-type has very high chemical resistance against Polar solvent.
Good ultraviolet resisting property.
Low smoking value. (The smallest level among plastics films for general use)
Capable of forming by heating.
Diaphragm for Speaker
Insulating material

Moters
Moters for refrigerators
Transformers
Generators
Wire sheathes

Circuit Bord

Membrane switches,
Flat Heater
Connectors

Lead tape
Heat resistant label and tapes
Inquiries Concerning Products
---
Mitsubishi Chemical Corporation
View the products of Industrial & Medical Films Unit, Mitsubishi Chemical[Open in a new window]