Food Additive
Sodium Acetate (Anhydrous)
Mitsubishi Chemical Corporation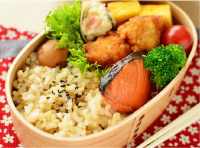 Sodium acetate (anhydrous) is widely used as a shelf-life extending agent, pH control agent.
What is Sodium acetate (anhydrous) (CH3COONa)?
[Close]
Acetic acid has been said to prevent bacteria cultivation and therefore has been used not only to add sour taste but to preserve food.
Sodium acetate is a food additive obtained by neutralization of acetic acid. When used as a food additive, sodium acetate can be indicated by its group name, substance name, or abbreviated name according to the purpose of use.
| Purpose | Group name or abbreviated name |
| --- | --- |
| Keep the pH level of food within the appropriate level | pH regulator |
| Improve taste by adding or enhancing sour taste | Sour agent |
| Improve taste by adding or controlling taste | Seasoning (Organic acid) |
| Other purposes (shelf-life extension, combined use with preservative, etc. | Sodium acetate |
What is a shelf-life extending agent?
[Close]
A sanitizer, antioxidant, and preservative are used to maintain the quality of food. As specified in the regulation in regard to food labeling, an antioxidant and preservative are indicated with the application name as "preservative, etc." The use of many of these agents is restricted so they are not available to some food.
A shelf-life extending agent, indicated only with its name (sodium acetate), functions like these agents, giving slightly moderate effects. It is highly safe and its use is not restricted.
Sodium acetate can prevent bacteria cultivation in a wide range of acidic region. It also functions as a buffer as well. When used to add sour taste to food, acetic acid is generally selected, but combination of sodium acetate and acetic acid can make the taste mild.
Representative food
[Close]
Processed food (Croquette, Hamburger patty, Meatball, Dumpling, etc.)
Ingredients of rice ball, Steamed fish paste, Bread, etc.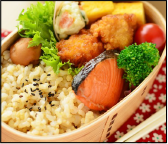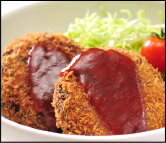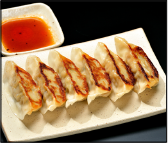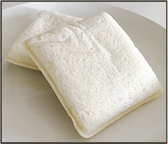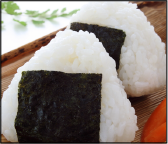 Product Specification
[Close]
Item
Unit
Result
Content
%
Not less than 98.5
Appearance
−
White crystalline powder
Identification
−
Passes
Solution
−
Colorless and clear
Free acid
%
Not more than 0.05
Free alkaline
%
Not more than 0.088
Heavy metal (as Pb)
㎍/g
Not more than 2
Arsenic (as As)
㎍/g
Not more than 3
Loss on drying
%
Not more than 2.0
Note:Odorless type is available
Specification is based on Japanese Standard of Food Additives (JSFA)
20kg/package, craft paper bag with polyethylene inner layer
Inquiries Concerning Products
---
Mitsubishi Chemical Corporation

Food Solution Unit
View the products of Food Solution Unit , Mitsubishi Chemical[Open in a new window]