Silicone rubber film
KEIJU™
Mitsubishi Chemical Corporation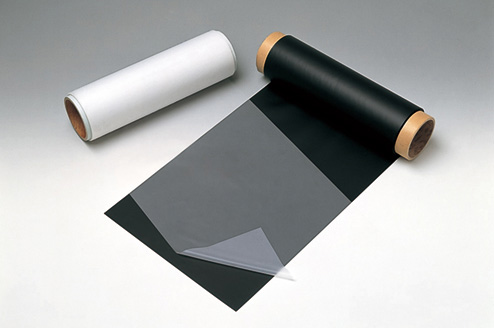 KEIJU is a thin thickness silicone rubber film.Thin thickness films are available with high accuracy.
Long length products supplied in roll form are available.
Products with a treatment to reduce low molecular weight siloxane are also available.
Protective films (polyester) are attached for single layer type product and they prevent dust from adhering on the silicone surface and make the handling for processing easier.
Embossed type improving surface slippage is available.
Silicone / PET film adhesion type is also available.Lamination of different types of silicone rubber layers is possible.
Cushion material for LCD Panel
Slipage-proof sheet
Masking material
Sheet for heat press
Water -and moisture -proof packing
Inquiries Concerning Products
---
Mitsubishi Chemical Corporation
View the products of Industrial & Medical Films Unit, Mitsubishi Chemical[Open in a new window]