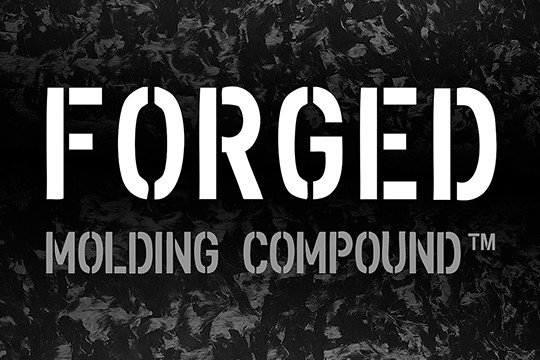 Carbon Fiber FMC (CF-SMC)
Carbon Fiber FMC (CF-SMC) is a sheet-type intermediate material made of cut high-strength carbon fiber impregnated with thermosetting resin. This material can be press molded, substantially reducing molding time compared to conventional autoclave or oven molding.
In addition, compared with carbon fiber intermediates of Continuous fibers, the random arrangement of Short fibers ensures fluidity and makes it possible to mold intricately shaped parts like those with ribs and bosses.
Features
Mitsubishi Chemical's Carbon Fiber FMC (CF-SMC) is a carbon fiber reinforced plastics that offers an extremely good balanced between lightness, strength, and ease of molding.
Mitsubishi Chemical's FMC (CF-SMC) is suitable for complex shapes that can be mass-produced by press molding. It can also help to reduce the weight of parts.
It is already being used for mass-produced auto parts, but its range of applications is likely to expand much further.
Mitsubishi Chemical offers total support, from production and supply of carbon fiber FMC (CF-SMC) materials, to planning, design, and development.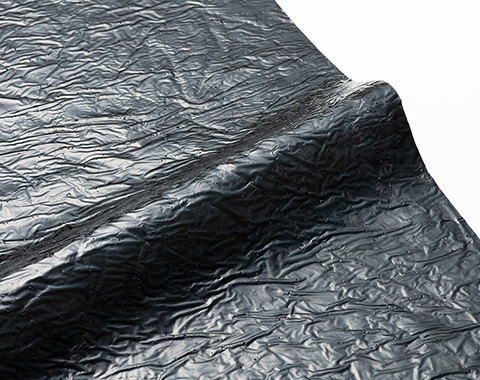 Applications
Press molding with Carbon Fiber FMC (CF-SMC) enables high cycle mass production. Conventional methods for processing carbon fiber, such as autoclave and oven molding, have a long production cycle, making them unsuitable for mass production. Carbon Fiber FMC (CF-SMC) has started to be used for automotive parts that require large-scale mass production.
It is also likely to be used in sports applications, as an alternative to metal and aluminum parts.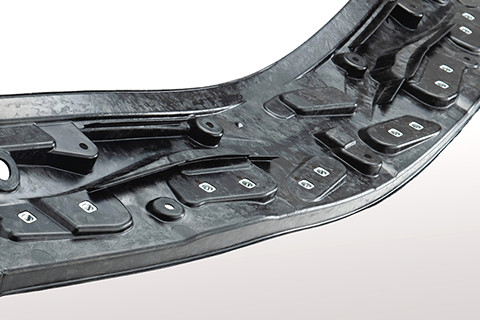 Product Lineup
Product name
Resin
Tow size
CF length


(inches)

CF content


(wt%)

Areal weight
(g/m2)
Density
(g/cm3)
Tensile properties


ISO527-4 Type2

Flexural properties


ISO14125 Class2

Tg


ASTM D 4065

Strength


(MPa)

Modulus of Elasticity


(GPa)

Strength


(MPa)

Modulus of Elasticity


(GPa)

Tanδmax


(ºC)

STR120N131
VE
15K
1
53
3100
1.46
171
29
376
27
158
STR130U127
VE
15K
1
60
2750
1.51
185
34
401
32
160
STN130N127
VE
3K
1
53
2750
1.45
310
33
485
28
160
STN130U118
VE
3K
1
60
1850
1.51
320
38
530
35
160