Moisture Transmission Film
Mitsubishi Chemical Corporation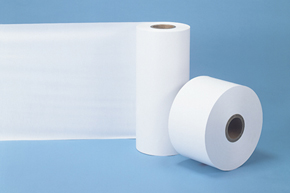 A microporous film that transmits moisture but blocks water. Products combined with non-woven fabric are also available.
Moisture Transmission Film

KTF™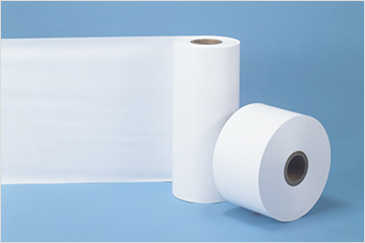 This is a microporous polyolefin-based film that permeates moisture but blocks water. This product is mainly used as back sheets for hygienic materials such as paper diapers and basic materials for high performance protective clothing.
Breathable moisture-permeable waterproof film

EXEPOL™
EXEPOL™ is a material combining microporous polyolefin-based films and various non-woven fabric. It excels in terms of breathability, vapor transmission, and waterproofing, and is used in a wide variety of applications.
Applications
Special function packaging materials for desiccants, freshness-preserving agents, etc.
Inquiries Concerning Products
---
Mitsubishi Chemical Corporation

Industrial & Medical Films Unit
View the products of Industrial & Medical Films Unit, Mitsubishi Chemical[Open in a new window]