Optical Reflective Sheet
Lumirex™II
Mitsubishi Chemical Corporation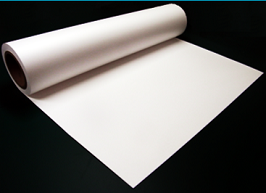 This polyolefin-based white reflective sheet has excellent reflectability. Use of this material as reflective sheets for liquid crystal backlights helps improve brightness.
Available in various thicknesses including thin films for optimal compatibility with many different sizes of liquid crystal backlights.
The specialized Lumilex surface prevents scratches and adhesion to light guide plates.
This material has excellent diffusive properties.
Excellent concealment maintains a high level of reflectivity even with thin films.
Reflective sheet for liquid crystal backlights
Reflective sheet for LED lighting
Inquiries Concerning Products
---
Mitsubishi Chemical Corporation
Sales 2 Section, Display Films Unit
View the products of Display Films Unit, Mitsubishi Chemical[Open in a new window]