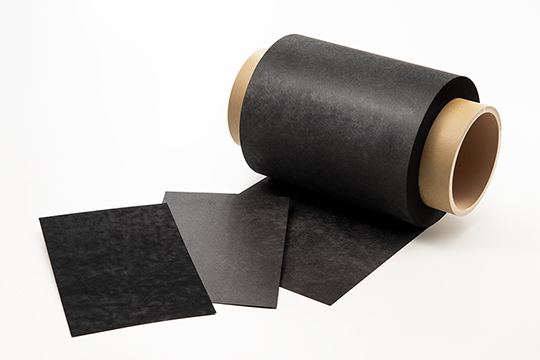 Carbon Fiber Paper (GDL)
GDL (Gas Diffusion Layer) is a gas diffusion layer base material for fuel cells. This is a carbon paper-type product developed based on carbon fiber and composite material technology.
Features
Mitsubishi Chemical's GDL (PYROFIL™ GDL) is first product of its type in the world offered in roll form.
The product is designed for mass production and it is easy to post-process.
GDL (Gas Diffusion Layer base material for fuel cells) is a multifunctional material that serves a number of purposes, such as supplying hydrogen and air as fuel to electrodes (catalysts), collecting electrons generated by chemical reactions at the electrodes, retaining moisture in electrolyte membranes, and discharging produced water. In addition to gas permeability and electrical conductivity, various other properties, such as acid resistance and mechanical strength, are also needed. Carbon paper and carbon cloth are typically used to meet these requirements.
Mitsubishi Chemical's GDL (PYROFIL™ GDL) has the following features:
Provided in roll form making it suitable for mass production.
Carbon paper type, for excellent surface smoothness.
Enhanced moisture management thanks to a porous structure.
Excellent roll-to-roll post-processing.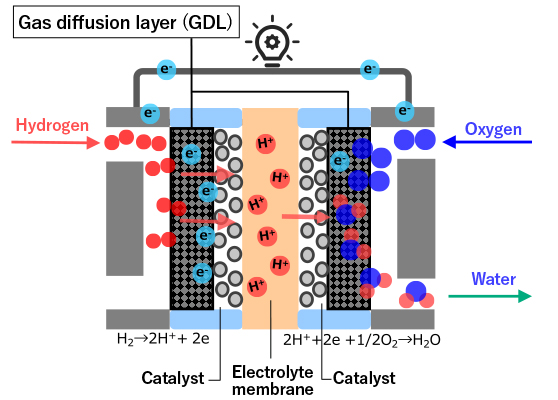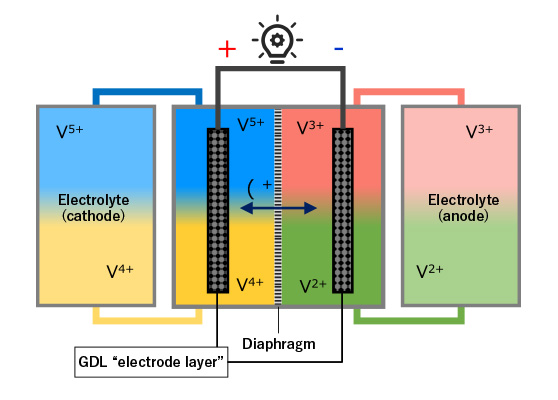 Product Lineup
| Width | Length | Paper tube inner diameter |
| --- | --- | --- |
| 300 mm | 300 M | 6 inches (152 mm) |
Note: Product width and roll length can be adjusted to customer requirements.