Needle Coke
Mitsubishi Chemical Corporation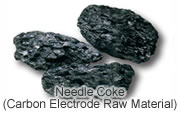 Needle cokes are used as a primary material for graphite electrodes in electric furnace. Coal-based needle coke is produced from coal tar that appears during coke production. Compared to petroleum-based needle coke, coal-based needle coke has excellent physical properties, such as low co-efficient of thermal expansion and low electric resistance, along with less spalling and less breakage. CAS No.94113-91-4
In Mitsubishi Chemical, coal-based needle coke is produced from coal tar that appears during coke production.
Mitsubishi Chemical was the first company in the world to successfully produce coal-based needle coke.
We were awarded the 27th Okochi Memorial Production Prize in recognition of this accomplishment.
There are only two companies in the world producing needle coke from coal. Mitsubishi Chemical's needle coke has excellent physical properties, such as low co-efficient of thermal expansion and low electric resistance, along with less spalling and less breakage.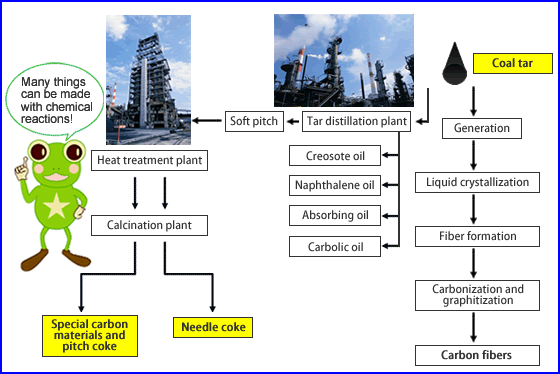 Needle cokes are used as a primary material for electrode used in an electric steel furnace that melts and refines steel scrap.



Inquiries Concerning Products
---
Mitsubishi Chemical Corporation

Coke & Carbon Materials Unit
View the products of Coke & Carbon Materials Unit, Mitsubishi Chemical[Open in a new window]