Airtight Sheet for Housing
Mitsubishi Chemical Infratec Co.,Ltd.
Airtight design of houses prevents indoor air from leaking outdoors and at the same time shuts outdoor air off, increasing the effectiveness of air conditioning, contributing to energy saving. Furthermore, airtight sheets prevent vapor generated indoors from entering heat-ray intercepting material, eliminating internal condensation and by maintaining performance of heat-insulating material and assists in the prevention of wood corrosion, improves the durability of houses.
Permeable Waterproof Sheet

AUTORL™
In combination with a circulation method, the sheet releases moisture in the wall outside and protects the house from rain and wind from the outside.
Permeable Waterproof Sheet AUTORL™ HD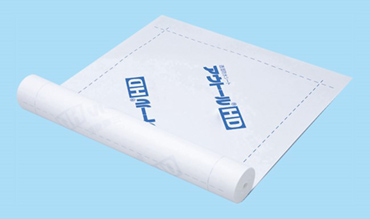 A polyethylene-based highly airtight breathable waterproof sheet for houses that permeates moisture that enters through the wall, while stopping wind and water. As base material, it uses a non-woven fabric to increase thickness by 0.1mm, making installation easier.
Features
Releases moisture in the wall to outside
Lightweight for better workability
Name printing possible
Heat-insulating, moisture-permeable, waterproof sheet AUTORL™ AC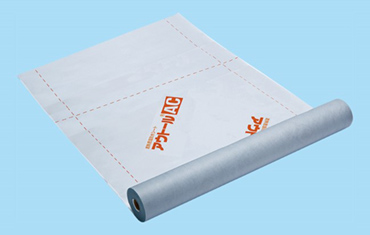 AUTORL AC is added with a heat interception function in addition to conventional functions of breathable waterproof sheets. An aluminum coat layer coated with unique technology reflects radiant heat, alleviating amount of heat that enters indoors.
Features
Reduces the amount of heat that comes indoors.
Aluminum coat layer is highly durable against heat and humidity.
Reduces glare during installation.
Moisture-resistant Film

Inbarrier™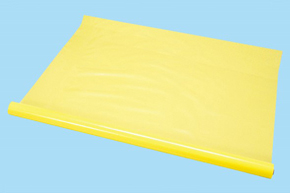 INBARRIER is a polyethylene-based high performance film developed for air tightness to secure room temperature with a small amount of energy and condensation prevention within the walls, added with excellent durability and moisture resistance. In Sweden, in consideration of the durability of houses, the SPF2000 standard for wall moisture resistant sheets has been established. INBARRIER is developed in compliance with the standard.
Characteristics
Excellent durability
Increases indoor air tightness performance
Superb moisture and water resistance
Excellent installation
Pressure-sensitive, Double-sided Inbarrier Tape

Inbarrier Tape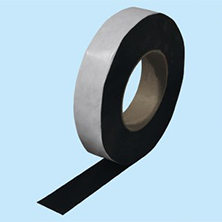 INBARRIER tape is butyl-based pressure sensitive double-sided tape that improves air tightness in folding of moisture resistant airtight sheets and nail holes by gun tuckers, etc., improving moisture resistant performance.
Characteristics
Excellent adhesive performance.
Increases adhesive performance at the folding part of moisture resistant sheets or between wall / wood materials and sheets and improves air tightness of rooms.
Excellent sealing performance when a nail runs through it.
Stable plasticity throughout the year, enabling easy installation for complicated shapes even in winter.
Applications
Adhesion of wall / wood materials and moisture resistant sheets
Sealing of folding parts of moisture resistant airtight sheets
Standard
Name
Model No.
Nominal thickness
(mm)
Width
(mm)
Roll length
(m)
Number of packages
(units)
Shipping unit size
(units)
Inbarrier Tape
TBW30
0.45
30
20
20
20
Sound Insulation Sheet

SHAONSTAR™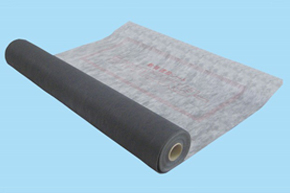 SHAONSTAR is a soft sound-insulating sheet made of special high-density filler-based compound plastic material.
Characteristics
Excellent sound-insulating effect
Leaks little sound from the outside or generated indoors, resulting in a comfortable living environment
Easy installation.
Can be cut with a cutter knife and easily installed with a nailing machine, gun tucker, etc.
Allows for the passage of radio waves
Doesn't affect radio, television, or mobile phone, as far as the site is in the relevant service area.
Improving air tightness of houses
Highly airtight rooms can be realized when properly installed.
---
If you would like to request any of the following materials, please write the name(s) of the document (s) on the inquiry form.
Airtight Residential System Materials Catalog
Inquiries Concerning Products
---
Mitsubishi Chemical Infratec
View the products of Mitsubishi Chemical Infratec[Open in a new window]