Polyolefin-based plastic film-laminated steel sheets
HISHIMETAL™ PO
Mitsubishi Chemical Infratec Co.,Ltd.
HISHIMETAL PO incorporates galvanized steel sheets, stainless steel sheets, and aluminum alloy sheets as a base material.
HISHIMETAL PO is a composite material produced by laminating a polyolefin-based film onto the base material.
This material is used for interior and door etc.
Mitsubishi Chemical Infratec【HISHIMETAL PO】[Open in a new window]
This material can be customized with the same variety of patterns and embossings as with PVC.
This material has excellent chemical and solvent resistance.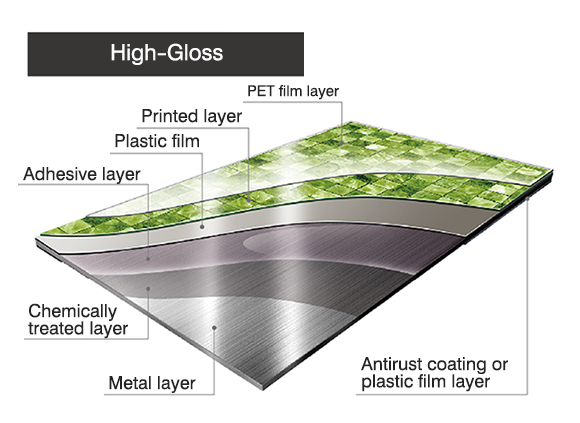 Interior applications
Curtain rails, closets, etc.
Exterior applications
Doors, etc.
Light electrical appliances
Other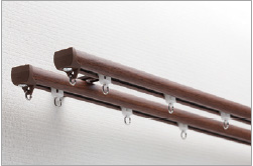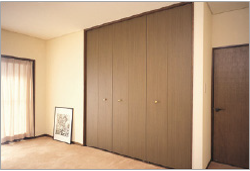 Manufacturing Range and Order Conditions
[Close]
Lot
A lot of 2.5 tons or more is required to order a product having the same specifications such as the same sheet thickness, width, color and embossing.
*

Please order in lots of at least 2.5 tons as special request lots smaller than this will require an extra fee.
Lead times
The standard lead time is 30 to 45 days. This can vary depending on the specification of the order.
*

Specifications of new orders requires a confirmation procedure, and so we recommend placing new orders as early as possible.
Specific test
Test conditions
Criteria
HISHIMETAL PO
Adhesion
Conformal Erichsen
6 mm extrusion
25±5°C
No separation
Nothing abnormal
Bendability
Adhesion and bending test
25±5°C, 0 T
No cracking, breakage,
and separation
Nothing abnormal
Processability
at low temperature
90° bend test
0±1°C, R=2
No cracking, breakage,
and separation
Nothing abnormal
Resistance to boiling water
Dipping in boiling water
Submerged in water for 5 minutes
after 60 minutes of immersion
No shrinkage, cracking, breakage, creasing, separation, and marked fading
Nothing abnormal
Chemical resistance
5-minute immersion
(20±2°C)
10% hydrochloric acid
No rust, stain, and marked fading
Nothing abnormal
Saturated calcium hydroxide
10% sulfuric acid
Aqueous solution of sodium hydroxide (100 g/L)
Ethanol
Kerosene
Corrosion resistance
Complies with salt spray test
JIS Z 2371
JIS K 6744
Type B: 1,000 hours
No rust
Nothing abnormal
*1

The data described above represents the specified values in our company and does not represent guaranteed values.

*2

Please contact us to inquire on the certification of fire-resistant materials.
Inquiries Concerning Products
---
Mitsubishi Chemical Infratec
View the products of Mitsubishi Chemical Infratec[Open in a new window]