Our Solutions & Focus Markets
We are accelerating our growth by solving social and global issues. As issues such as climate change, water resource shortages, increasing population and aging, and food and agriculture problems increasingly diversify, our business domains in these related fields will collaborate to provide comprehensive solutions.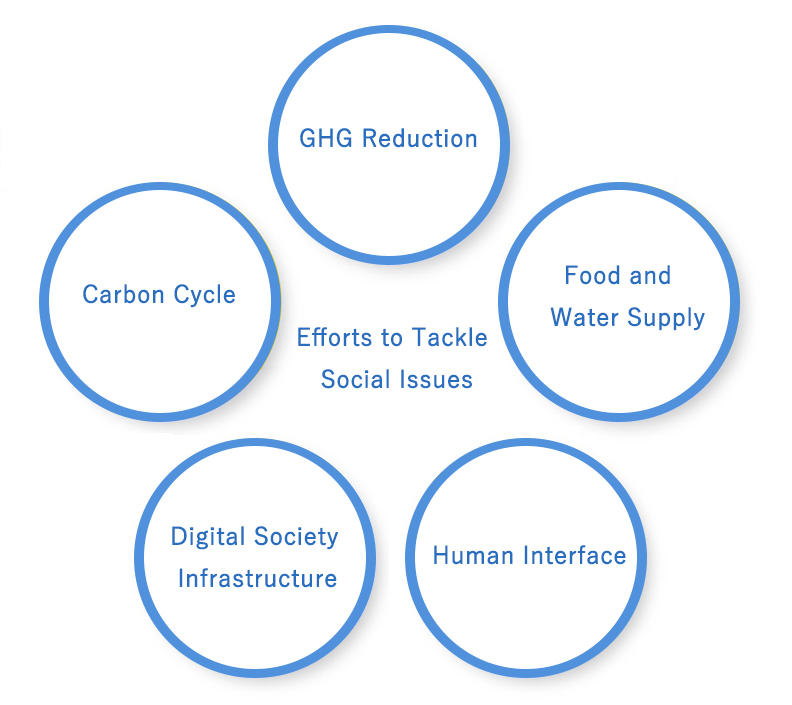 Carbon Chemicals
Basic Materials

Our ethylene plants are located in Ibaraki and Okayama in Japan. We provide olefins such as ethylene and propylene, and aromatics such as benzene and toluene to various derivative product plants and to other customers in and outside the industrial complex. The plants also supply utilities including electricity, steam and gas for all of our production sites.
Polyolefins

Our polyolefin (polyethylene and polypropylene) business offers high quality and high-performance product lineups in a wide range of fields, including automobiles, electrical wiring, medical devices and food packaging, based on our proprietary catalyst and process technologies. We will also expand the business outside Japan as a global supplier of high-performance materials while tapping into the growing global markets, including the automotive industry.
Chemical Derivatives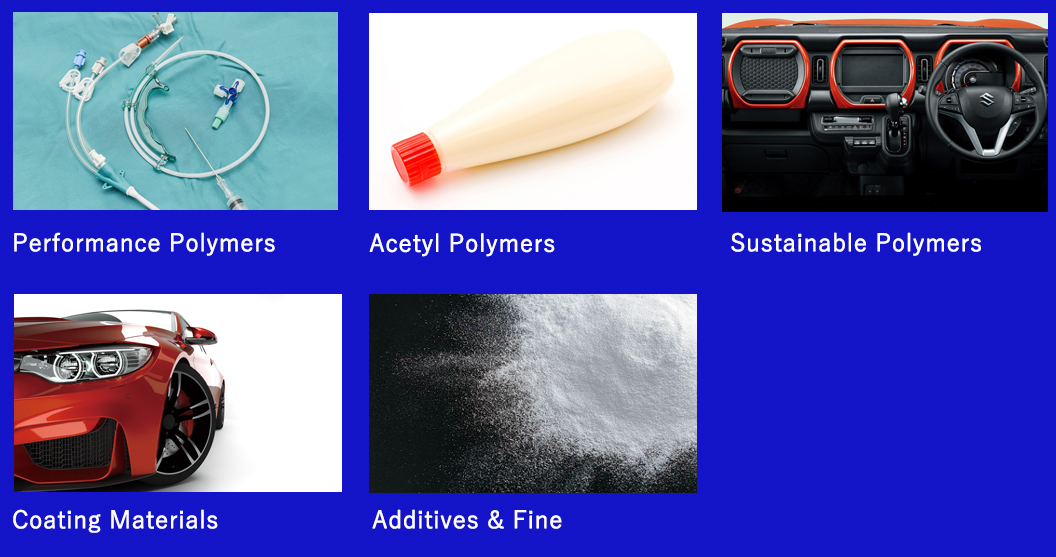 We mainly produce ethylene derivatives such as ethylene oxide, ethylene glycols and vinyl acetate monomer; propylene derivatives such as acrylic acid and octanol; C4 derivatives such as 1,4-butanediol, GBL and NMP; and terephthalic acid which is made from paraxylene.
Carbon
Coke / Carbon Materials / Carbon Black / Synthetic Rubber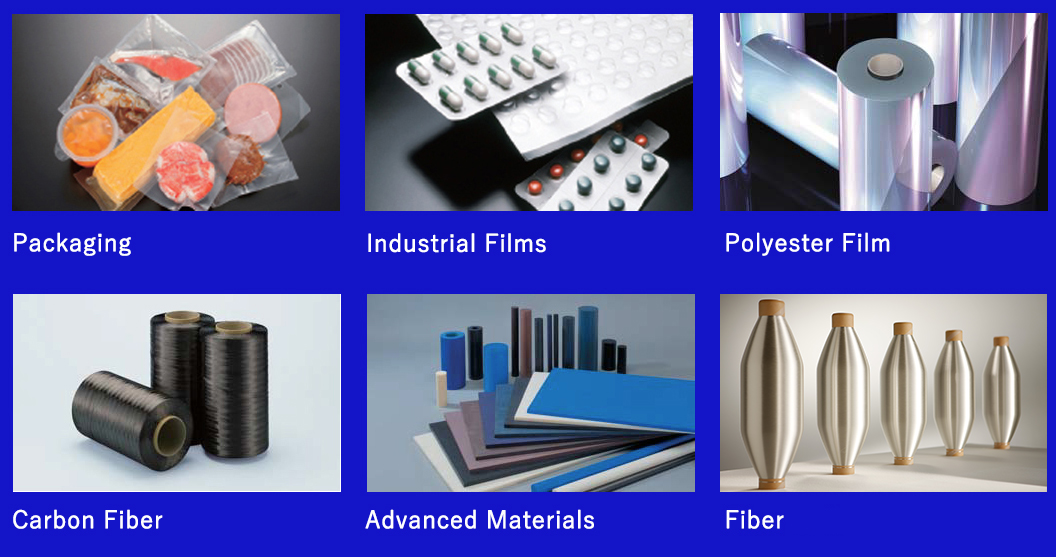 Coke supports the global steel industry, with various products also produced from the tar created by the coke manufacturing process. In addition, carbon black is a material used for products found in daily life such as tires, printing ink and colorants for plastics.
MMA
MMA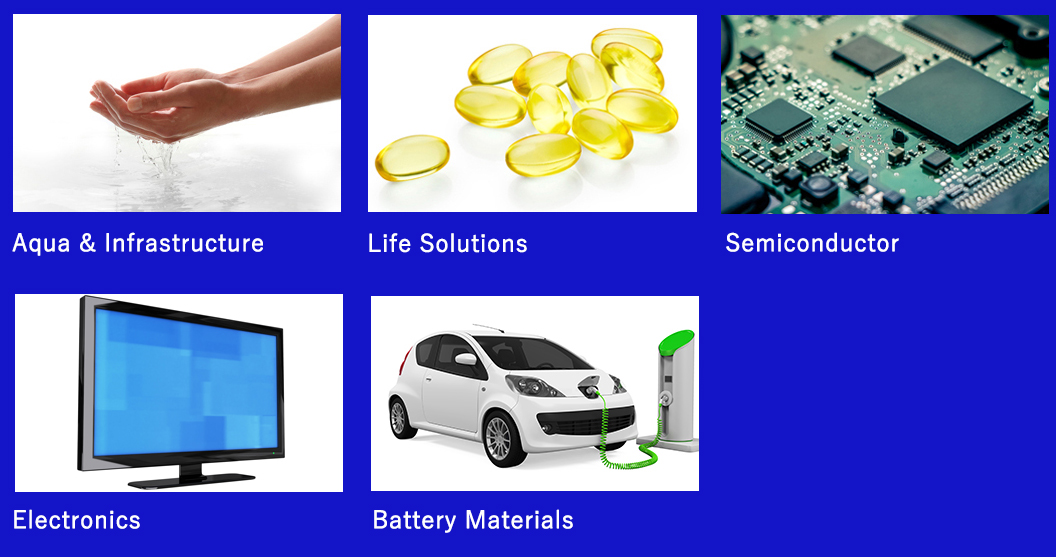 For MMA (methyl methacrylate), a raw material used in acrylic resins, we are the only company that employs all three major manufacturing methods* and are the largest MMA manufacturer in the world. With a globally established supply system that takes advantage of raw material availability for individual plants and cost competitiveness, we are running the most advanced and sophisticated operations possible.
*

Acetone cyanohydrin (ACH) method, C4 direct oxidation process,and new ethylene process (alpha technology)
PMMA (Acrylic Resin)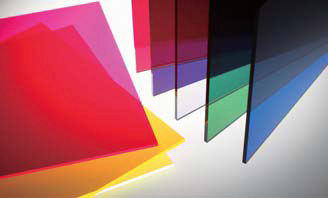 Acrylic resin composed mainly of MMA is a material with superior transparency, strong weatherability, and formability. We are developing business with a wide range of PMMA products including acrylic sheets for signs, display shelves and aquarium tanks, molding materials for automotive products, optical components and home electronic parts, and plastic optical fibers.
Acrylonitrile & Derivatives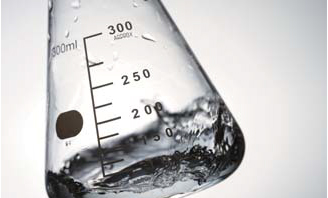 With AN (Acrylonitrile) and its derivative AAM (Acrylamide), as well as the hydrocyanic acid derivative ACH and chelate as its base, we are promoting our business of unique products such as biocatalyst for AAM production and metal catalyst for AN production, which we were the first in the world to successfully industrialize.
Advanced Polymers
Performance Polymers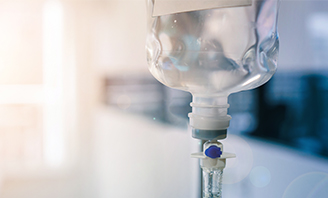 We provide products that meet customer needs in a wide range of fields, such as thermoplastic elastomers, functional polyolefins, PVC compounds and high gas barrier resins. We aim to be the world's leading provider of plastic solutions with the keywords "functionality," "innovation" and "mobility."
Engineering Polymers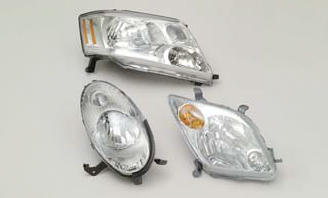 We provide engineering plastics such as polycarbonates and polybutylene terephthalate (PBT) in a wide range of fields, including electronics and automotive applications. We will support customers' innovation by developing more technologies in the domains of monomer and polymer design, compounds, processing and characteristics evaluation.
Sustainable Resources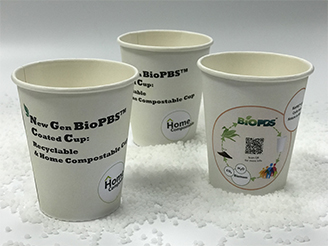 We provide high-value added products to the automotive industry, as well as for industries including optical components and food packaging. These products include engineering plastics derived from non-depleting raw materials, which have superior transparency, heat resistance and weatherability, biodegradable polyesters derived from non-depleting raw materials, and biodegradable resins with gas barrier properties. We will provide solutions toward the realization of a circular economy.
High Performance Chemicals
Performance Chemicals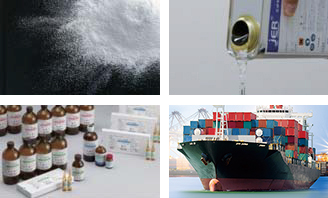 We handle coating materials and paints focusing on acrylic polymers. We are committed to providing value to customers globally while being conscious of sustainability, with paints, inks, adhesives, hair care materials, and resist materials based on our advanced technologies of synthesis, formulation and evaluation.
Performance Materials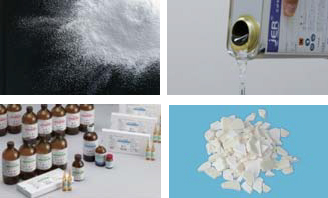 We provide valuable performance products derived from our distinctive and versatile technological platform, from organic chemistry—based on epoxies and acrylics—to silicon-based inorganic chemistry, aiming at a wide range of markets such as civil engineering, construction, automotive, and information and electronics. Our commitment is to keep leveraging innovation with our product development.
Food Ingredients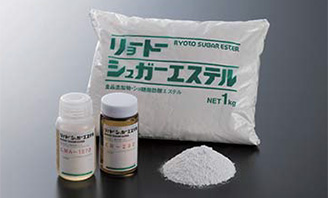 We have expanded our business to a wide range of fields from food to pharmaceuticals and cosmetics in product groups such as emulsifiers— represented by our sugar ester which boasts the world's top market share, vitamin E, shelf-life extenders, fermented products (lactic acid bacteria, enzyme preparations, sweeteners), polysaccharides and natural colorants. Under the key phrases of "safe and secure," and "tasty and healthy," we will contribute to world food through our technical strengths and quality assurance that provide various added value and solutions.
Electronics & Displays
Optical Films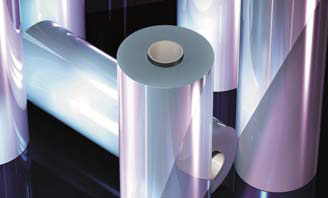 We produce optical films such as bi-axial oriented polyester film featuring well-balanced characteristics such as transparency, mechanical properties and heat resistance; PVA film, the main component of polarizing plates, with superior dyeability and extensional properties; optical clear adhesive sheet that improves visibility for touch panels; and polyolefin highly reflective sheet that contributes to improving the brightness of liquid crystal display backlights. We will continue toward the advancement of displays by responding quickly to globally expanding markets and increasing needs.
Information & Electronics Materials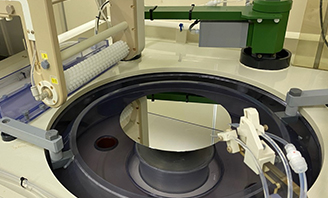 Our global business development covers a wide range of materials for displays and semiconductors, precision cleaning of manufacturing equipment parts, storage materials such as optical discs, and components for copiers and printers. We focus on the development and marketing of products and services that satisfy the needs of customers.
High Performance Films
Food Packaging / Industrial Films / Medical Films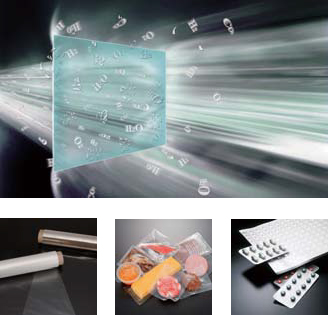 We offer products with added functionalities, such as gas barrier properties, weatherability, moisture permeability and easy-open technology, applied through an optimal combination of technologies including polymer material design, material processing, surface treatment, and composition. These are used in familiar items such as food packaging, medical packaging, electronic parts, automobiles, and building materials. Our strength in developing technologies that realize optimal solutions to meet a diverse range of needs is trusted and highly evaluated by customers around the world.
Advanced Moldings & Composites
High Performance Engineering Plastics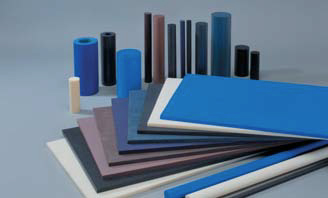 The Mitsubishi Chemical Advanced Materials Group offers engineering plastics as a leading global manufacturer with business sites in 21 countries. It develops business in a wide range of fields such as industrial machinery, automobiles, aircraft, and medical treatment. The Group supports product development for customers including design, material selection, prototype creation, evaluation, and mass production.
Fibers & Textile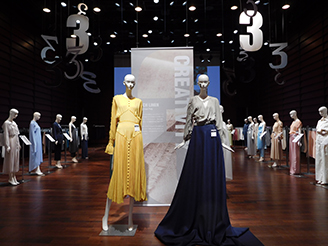 We take advantage of our unique polymer design and spinning technologies centering on acrylic, acetate, polyester and polypropylene fibers. We develop and provide materials with functions such as moisture-absorbing heat generation, light-absorbing heat generation, antistatic, water absorption, and quick drying. There are a wide range of applications from ladies wear, underwear and sportswear, to bedding, and interior and industrial materials.
Carbon Fibers & Composite Materials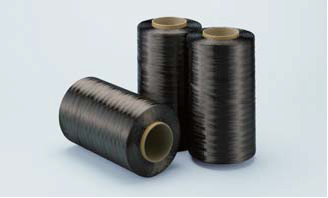 We have realized one of the most integrated product chains in the world, covering everything from PAN-based and pitch-based carbon fibers to intermediates and composite products using fibers as base materials. The business extensively covers fields such as sporting goods, industrial materials, aircraft, automobiles, and environmental products. We have been focusing on the automobile, wind power generation and pressure vessel markets, which are expected to see an increase in demand in the near future. In addition, we produce our own golf shafts.
Functional Moldings & Composites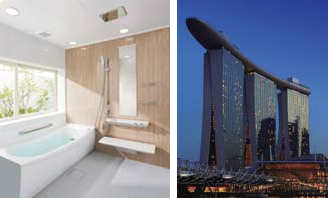 Our expertise spans diverse areas including material design, processing and molding, composites, and highly functional and advanced design technologies. Utilizing these technologies, we offer a variety of products such as aluminum composite materials, plastic film-laminated steel sheets, building materials, polyurethane systems for building and construction, partitions, injection molded products, and industrial-use plates.
Alumina Fibers / Light Metal Products
Alumina fibers manufactured with our proprietary technologies provide outstanding heat insulating properties, heat resistance, wind resistance and cushioning properties. Applications include substrate support mats for automotive catalytic converters and DPFs, and heat insulation materials for furnaces used in steelworks. In addition, by fully leveraging our expertise accumulated through aluminum smelting, we are fully engaged in casting aluminum alloy for manufacturing and selling processed products.
Environment & Living Solutions
Aqua Solutions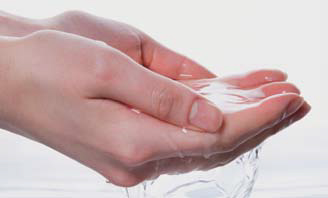 We offer optimal solutions through the sale of various materials such as water treatment chemicals, membranes and ion exchange resins, the design and sale of water treatment systems, and process development. We cover the total water treatment process from drinking water— including the "Cleansui" water purifier—to wastewater, aiming to provide solutions to all water-related issues on a worldwide basis.
Separator & Refinement Solutions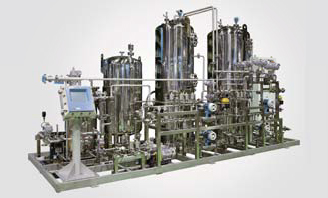 We provide refining process systems in a wide range of fields, such as pharmaceuticals, chemicals, and foods, by leveraging our separation and purification technologies accumulated over many years. We also offer a leading-edge dehydration process based on zeolite membranes that can dehydrate and concentrate various solvents including bioethanol, IPA and NMP, while conserving energy.
Agribusiness
By providing agricultural materials such as high-performance films with outstanding durability for greenhouses and biodegradable mulch, and plant factories with plant growing systems using both fully artificial light and sunlight, we help to resolve social issues such as waste plastic processing, stable supply of crops and protection of water resources by extremely-water conservation-conscious cultivation, thus contributing to the realization of a sustainable society.
Infrastructure Solutions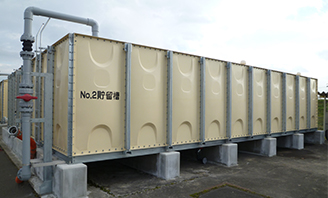 We contribute to the realization of a sustainable society by providing a wide range of products that help solve social and environmental issues, such as building equipment and piping materials for creating a comfortable living environment, high-performance logistics materials and various kinds of adhesive tapes that support diverse industries, civil engineering materials to protect communities from disasters, repair and reinforcement materials to extend the life of bridges and roads, and artificial turf that contributes to the improvement of sports infrastructure.
New Energy
Lithium-ion Battery Materials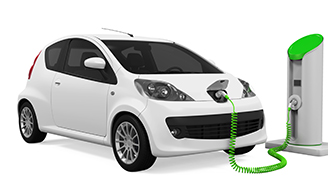 We provide formulated electrolyte and anode materials that are key materials for lithium-ion batteries. To respond to the increasingly sophisticated needs of customers, we have developed materials that will contribute to the performance of batteries with improved capacity, power, safety, and durability, and we are providing them via our global supply system. These materials are widely used for automotive batteries with a focus on electric and hybrid vehicles, as well as residential- and industrial-use stationary batteries.
Energy Transduction Materials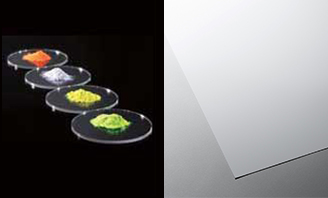 We provide phosphors widely used in LED lighting and display devices, and scintillators required for medical diagnostic imaging devices and non-destructive testing equipment. Based on customer requirements, we develop and supply high intensity, high performance phosphors, and scintillator materials for X-rays that support high resolution and increased speed.